Are you still coughing or are you already breathing?
Well-being factor humidity
Even if the 2023 so far extremely warm autumn does not really convey it yet: The stress period for the respiratory organs is upon us again, when we spend more time indoors. Temperature and humidity in particular, but also air quality, determine the indoor climate there. Polluted breathing air reduces performance. Burning eyes, dry mucous membranes, persistent fatigue despite sufficient sleep, headaches or lack of concentration are unmistakable signs of a poor living environment. Not to mention the flu and coronaviruses rejoicing over weakened organism combined with ideal conditions for reproduction.
That is why ventilation and the continuous replacement of polluted indoor air with fresh air are so important. Our autumnal mini-series explains what matters. The current article is about know-how around optimal air humidity.
50%: Not too dry, not too wet
We perceive too high humidity as oppressive. It is also more susceptible to germs than low ones. A room humidity of 40-60% in living rooms and bedrooms is recommended. Values above this promote the growth of mites, and at over 70%, mold. Wallpaper peels off, interior furnishings and building fabric are damaged. Eyes, skin and respiratory tract are irritated, allergies occur. Chronic diseases such as cough or asthma can easily develop from this.
Summer: Warm air stores moisture
At a room temperature of 20 °C, a cubic meter of air can absorb around 17 grams of water vapor; at 10 °C, only half as much. Therefore, during the warm summer, the indoor air is particularly humid. Showering, cooking or wet laundry cause the vapor content to rise rapidly, which then condenses on cold surfaces such as corners or window panes as condensation. Especially in basements, there is a high risk of warm humid outside air sinking into the basement and condensing on the cool walls if the ventilation is not correct.
Winter: Usually too dry indoor climate
In the winter months, the indoor air tends to be too dry, as dry outdoor air meets equally dry heated air. The higher the room temperature, the drier the air. An increase of three degrees reduces their relative humidity by more than six percent. Too little humidity often leads to headaches and irritates the respiratory tract. The mucous membranes dry out and become susceptible to bacteria and viruses.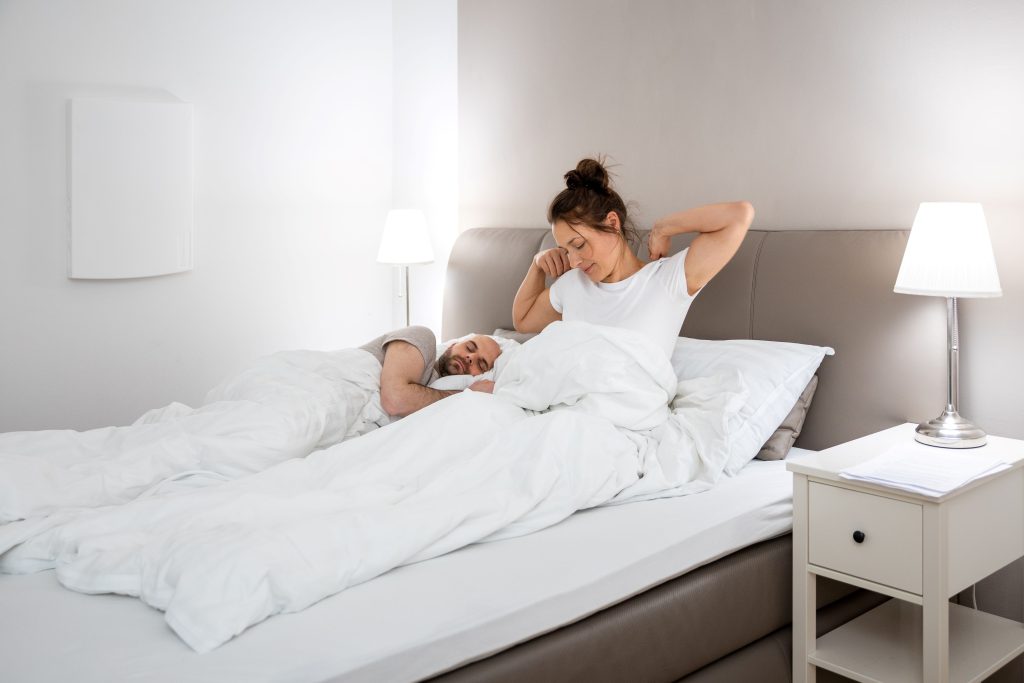 Ventilation tips for comfortable air humidity sensation:
A hygrometer available for little money provides quick information on the current room humidity.
When ventilating, the airflow from the supply air side should sweep directly over the area of moisture generation (wet laundry, shower, open sauna door, etc.) in the direction of the open window. Thus, the moisture is well absorbed and removed.
Particularly in summer, postpone ventilation as far as possible to the morning, evening and night hours, as the moisture content of the outside air is lower then.
In the cold season, provide room humidification (evaporators, decorative fountains, etc.).
In the heating season, exceptionally, even a rack, on which, for example, during the day the laundry dries, has a positive effect on the indoor climate due to its moisture release.
This is how ventilation systems help:
Central ventilation systems automatically provide fresh air via humidity sensors when the humidity level becomes too high.
Basement ventilation systems measure indoor and outdoor humidity, optimize ventilation cycles, and prevent improper ventilation by drawing in humid outdoor air.
Exhaust air systems such as bathroom or sour ventilators with moisture sensors extract steam as it is being generated and thus efficiently ensure that rooms are dry again in just a few minutes thanks to their automatic control. They can be placed immediately around the sources of moisture.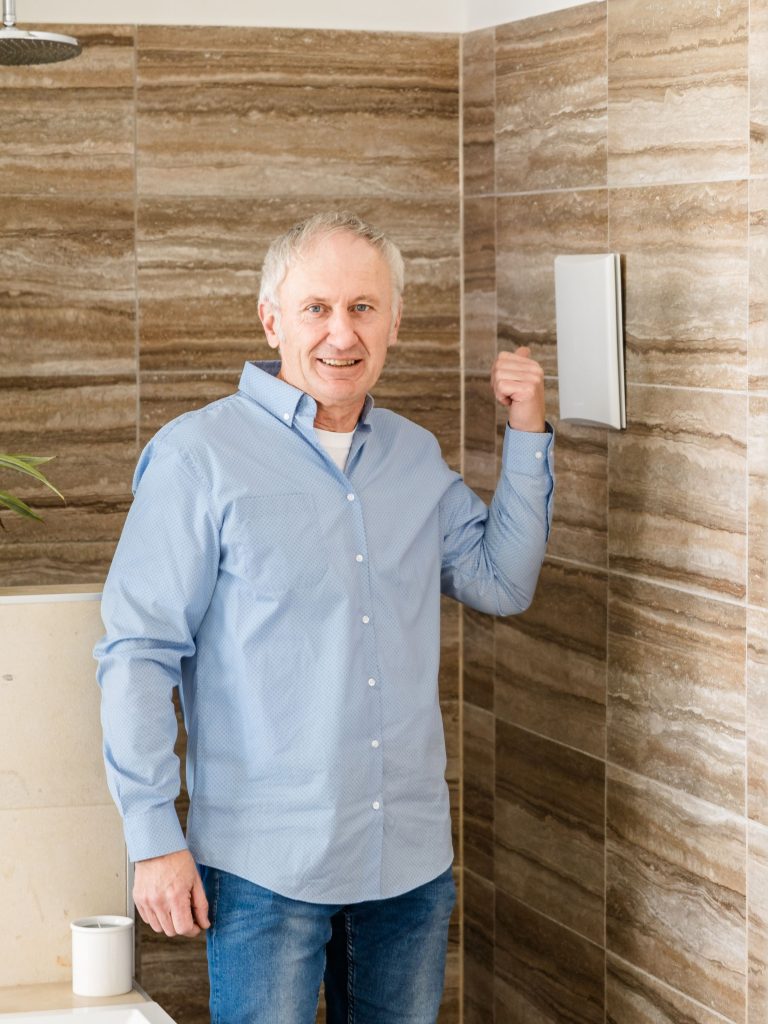 Gewusst?
Drying a bathroom after a shower by opening a window usually works poorly. The moisture often condenses beforehand and condenses even faster on walls and mirrors due to penetrating cooler air. In addition, the steam is usually generated where there is no window. The bath cools down and has to be reheated – pure waste of energy! In comparison, a modern LIMODOR ventilator dries a bathroom automatically controlled and without annoying drafts with minimal power consumption in only 20 minutes. The room also remains comfortably warm due to air flowing in from the living area.